Tip
Description
Do it yourself tools
Done for you service
Audit Your Website
Identify problems and fix them.
- Speed, Security, Technical SEO.
Identify Opportunities and act on them.
- Add Meta descriptions
- Review headlines
- Review internal links
Free Web page audit tool
Free web page speed test
Document the main insights.
Repeat the process for each web page.
Fix what you can.
SEMrush Suite of Digital Marketing Tools for DIY.

Have weekly website audits performed.
Identify 38 types of Errors
Identify 34 types of Warnings
Identify 21 types of Notices
Avoid the learning curve.
Have the important issues fixed for growth.
Your Keywords
Record keywords ranking 1 - 3
Record keywords ranking 4 - 10
Note keywords ranking 11 - 100
Improve content in 4 - 10 category for quick traffic wins.
Business Keyword Analysis Resources
Google Trends
Google your business name and note the ranking position.
Google your #1 product or service and note the ranking position.
Note the suggested phases at the bottom of a Google search.
Keyword Research Course With Greg Gifford

Have your websites keywords positions calculated weekly.
Have spreadsheets of your 1-3,4-10,11-100 ranking keywords.
Know which keywords to work on for quick traffic wins.
e.g. Extend the content, add images with descriptions...
Competition
Know your online competitors.
Note the keywords they rank for.
Build better content than you competitors.
Free Customer Segment Research Tool Gain customer, marketplace and competition knowledge.
Google site:competitorwebsite.com for a list of their web pages.
Discover Your Competitor's SEO & PPC Secrets Here
Learn the competitor websites that closely match yours based on keywords.
See what keywords they rank for in the top 10.
Learn which keywords your competitors are paying for with ads.
See your competitors text and image ads.
Learn which keywords you also should create content for.
Build Authority
Share your content on social media.
Share your content in industry directories.
Share your content where your ideal customer read.
Build backlinks to your website.
Free Customer Segment Research Tool Learn where your customers are online.
Social media share your existing content.
Social media share images with backlinks to your website.
Write longer articles on LinkedIn, Medium... with backlinks to your website.
Consider asking for backlinks to great resources on your website.
Learn how many backlinks are needed to rank for your desired keywords.
See where your competitors are gaining backlinks for certain keywords.
Know which keywords phrases you could rank for without lots of backlinks.
Scale Up Fast
Trial and Error using Time and Money
or
Use DATA for Speed.
- Known keywords with known traffic
- Using keyword phrases that customers use
- Build content that you can rank high for
- Share new content online to gain rankings faster
Guess your keywords
Build content using guessed keywords
Not develop your content enough
Exclusive FREE 14-day Semrush PRO trial
Customer Value Journey
Design content for the whole customer journey, awareness to purchase.
Content Creation Success System
Create content based on your popular customers keywords.
Include content that has your customer synonym phrases.
Include content that has your competitors keyword phases.
Style your content to be better than the existing top 10.
Use DATA to reduce risks in business and website development.
Free Customers
Free Traffic
Free Leads
Free Customers
If your keywords do not match your customers then you will have close to ZERO traffic.
If your website has poor quality or has technical faults, Google will NOT index it, which means your website will NOT appear in Google searches.
A good technical website with good content content using popular keywords will get indexed and ranked by Google.
Google provides 5.6 Billion search results per day.
Free Google traffic means Free leads, prospect and customers.
Bonus traffic will flow from your social media and backlinks to your website.
This means FREE marketing ongoing to your Business.
YES! I Want To Gain Customers With Content in 2 Weeks
Select the time and date for a FREE 15 minute call to discuss your next step forward.
Imagine Google Traffic Like This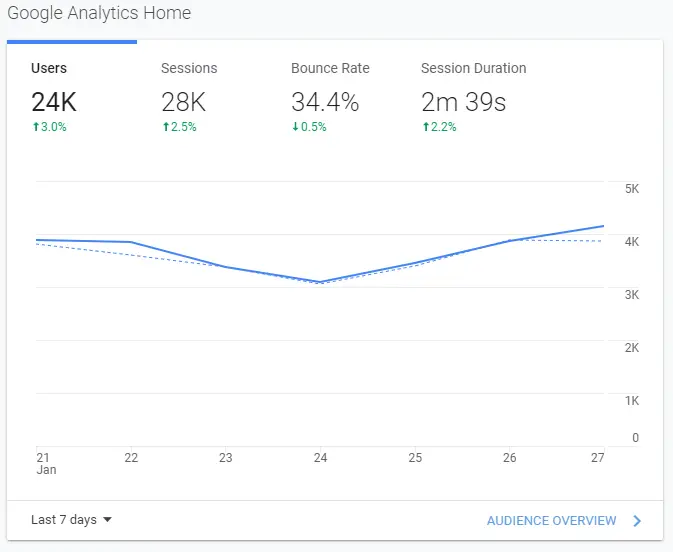 Created by Matthew Bulat https://www.matthewb.id.au/ | https://onlinetransformstar.com/ | https://itjobsformula.com/

Secrets Of Marketing Strategy - Grow Your Business Faster The Top 4 Marketing Strategy Examples Every Business Owner Needs To Know.

Implementing Business Transformation Framework Actions and Results for Business Transformation.

Business Recovery Strategy Review the new business environment and implement a business recovery strategy.

How To Win At Content Marketing And Build Business How To Activate Sales Channels With Prepared Copywriting.

Matthew Bulat on LinkedIn | Contact