Why Digital Marketing Matters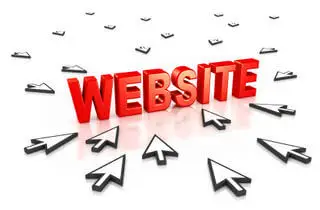 Reach more of the 4.1 billion Internet users.
Build trust and authority with your customers.
Promote a new website quickly using digital marketing
See almost immediate return on investment
Raise awareness of your products and services
Attract customers at a rate you can control
Digital Marketing Tactics
Google Adwords ad campaigns can be set up quickly and run at a set dollars per day.
Ads can target countries or states.
You can see impression of ads (views are free) and clicks to your website (cents or dollars per click).
The cost is lower if the ad keywords matches your web page destination.
| Google Digital Marketing Channel | Description | Marketing Considerations |
| --- | --- | --- |
| Google Adwords Search | Create text ads that go with Google Searches. Title, description, link and extras. | Search requires keyword phrase lists and approved ads to be built. You can select geographic regions. |
| Google Adwords Display | Visual and text ads that use Google and partners sites. This can reach the majority of Internet users. | Display requires keyword lists and ads in text, images, animations or video. |
| Google Adwords Shopping | Create a spreadsheet list of your eCommerce products (or API link). Your product images appear in Google Shopping. | Shopping requires precise product details including images, description, size and weight. |
| Google Adwords Video | Show text and image ads on YouTube. | Video requires a keyword list and ads in text or image. |
| Google Adwords Mobile | Create mobile only ads including click to call, map options and proxity targeting. | Mobile requires keyword lists, store locations (if applicable), ads in text and phone number. |
| Google Adwords Remarketing | Create ads specifically for people who have been to your website recently. | Your Website requires Google Analytics with tracking code in web pages. |
Other Digital Marketing Channels
Description
Marketing Considerations
Facebook ads
Create ads as text,images or video. Keyword list to create.
Reach over 1 billion Internet users.
Very fine targeting available like gender, age, city and interests.
Email Marketing
Create a competition, PDF guide, free download, eBook or resource list. Build an opt-in form to collect email addresses.
Email your email list with valuable information, offers, sales, website links and more value. Build trust and lifetime customer value.
Affiliate Marketing
Allow other businesses to sell your products with a commision. This can be digital linked to your website.
There are affliate marketplaces to handle the links and coversion tracking. E.g. https://www.clickbank.com/ or http://www.cj.com/
Did these website development pages give you insights to improve your website? Use the 5 Website Checklists below to improve your website performance. Thanks.
   Website Development Section Link       Website Design Checklists
Find Us
Use Technology Efficiently
Follow Us
Keep up to date to leverage teachnology change



Copyright © 2019 www.matthewb.id.au. All Rights Reserved