Zero Motoring Bill
Electric Vehicle plus how many solar panels do I need?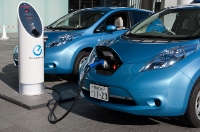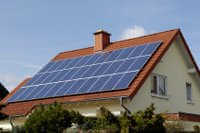 What is your current commuting distance?
How much energy will be used by your electric vehicle in a year?
How many solar panels are needed to eliminate your motoring electricity bill in your location?
Extra Savings: Generate solar on general electricity tariff. Charge vehicle on off peak tariff overnight. You keep the difference.

You may be suprised how few solar panels can make your electric motoring travelling cost zero and carbon neutral.
Electric Vehicle Commuting distance calculator
Solar Power System Considerations
Solar panels + grid inverter + new power meter + installation - government rebates - renewable energy credits or
Solar panels + regulator + batteries + inverter + installation - government rebates - renewable energy credits
Next step to a free motoring energy from home