Nokia 2mm USB Charger Cables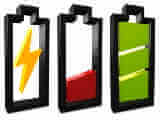 Charge a Nokia Mobile phone without buying another charger using USB power sources found on computers, cars and homes.
Nokia 2.0 mm sockets are used on many models of Nokia Mobile phones. See the large table below.
Keep an USB 2mm charger cable at work or in your laptop bag to prevent your mobile from running out of power.

Nokia 2mm to USB Cable Smartphone Charging Compatibility Guide
| Charging Cable versus Charger | Computer | Apple USB Charger | Generic USB Mains / Car Charger | SmartPhone USB Charger | Dual USB Car Charger | USB Cable Pictures |
| --- | --- | --- | --- | --- | --- | --- |
| Nokia 2.0 mm Black | Yes | Yes | Yes | Yes | Yes | |
Buy Nokia 2mm to USB Cables (2)
Two Nokia 2mm to USB Cables.


60 cm in length.


Free postage Australia wide.

Australian Buyers

$9.50 AUD


Nokia USB to 2mm cable compatibility list
| | | | |
| --- | --- | --- | --- |
| Nokia 2600 classic | Nokia 2630 | Nokia 2680 slide | Nokia 2690 |
| Nokia 2730 classic | Nokia 2760 | Nokia 3250 XpressMusic | Nokia 3710 fold |
| Nokia 3720 classic | Nokia 5200 | Nokia 5220 XpressMusic | Nokia 5230 |
| Nokia 5235 Ovi Music Unlimited | Nokia 5300 XpressMusic | Nokia 5500 Sport | Nokia 6070 |
| Nokia 6080 | Nokia 6085 | Nokia 6086 | Nokia 6101 |
| Nokia 6103 | Nokia 6110 Navigator | Nokia 6111 | Nokia 6120 classic |
| Nokia 6121 classic | Nokia 6125 | Nokia 6131 | Nokia 6136 |
| Nokia 6151 | Nokia 6233 | Nokia 6234 | Nokia 6270 |
| Nokia 6280 | Nokia 6288 | Nokia 6290 | Nokia 6300 |
| Nokia 6303 classic | Nokia 6555 | Nokia 6600 fold | Nokia 6700 slide |
| Nokia 6720 classic | Nokia 7230 | Nokia 7370 | Nokia 7373 |
| Nokia 7390 | Nokia C1-01 | Nokia C3 Touch and Type | Nokia C5-00 |
| Nokia C5-03 | Nokia C6-01 | Nokia E50 | Nokia E51 |
| Nokia E6-00 | Nokia E61 | Nokia E66 | Nokia E71 |
| Nokia N72 | Nokia E75 | Nokia E90 Communicator | Nokia N70 |
| Nokia N70 Music Edition | Nokia N71 | Nokia N72 | Nokia N73 |
| Nokia N73 Music Edition | Nokia N76 | Nokia N77 | Nokia N78 |
| Nokia N79 | Nokia N8 | Nokia N80 | Nokia N800 Internet Tablet |
| Nokia N80 Internet Edition | Nokia N81 | Nokia N810 Internet Tablet | Nokia N810 WiMAX Edition |
| Nokia N81 8GB | Nokia N82 | Nokia N90 | Nokia N91 |
| Nokia N91 8GB | Nokia N91 8GB | Nokia N93 | Nokia N93i |
| Nokia N95 | Nokia N95 8GB | Nokia N96 | Nokia X2-00 |
| Nokia X2-01 | Nokia X3 | | |
Other Smartphone Charging Detailed Descriptions
Dual Car Charger with Apple and Micro USB Smartphone Charging Cables

Dual Car Charger with 2 Micro USB Smartphone Charging Cables

Micro USB Smartphone Charging Cable and Smartphone micro USB data cable


Home | Energy Calculators Section | Computer Efficiency Section | Smartphone Section