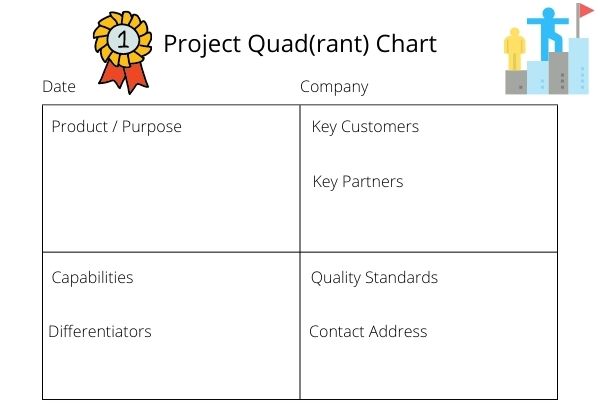 If you're one of those big project managers who is serious about learning how to create a competitive advantage for big projects, then this project quad chart resource holds the keys you need if you want to avoid having to compete with other tender participants on a level playing field.
The Bottom Line Here Is: Project Quadrant Charts
Big project managers, here's a simple resource you need to understand - show competitive advantage on one page.
Big project managers need to understand this resource means stand out from the competition to win more big projects.
This resource spells the difference between success and failure for every big project manager because winning big project enables company growth.
So now you should complete your quad chart as a template for projects.
One more thing. Did you realize, if you're a big project manager serious about project quad chart success, this PDF form I just released "Quadrant Chart for Project PDF form" helps you create a competitive advantage for big projects and more!
Check it out: Project Quad Chart - 1 page PDF Fill in PDF form and save it.

Create your own competitive advantage for big projects, government contracts, tender reviewers, project partners, joint venture partners...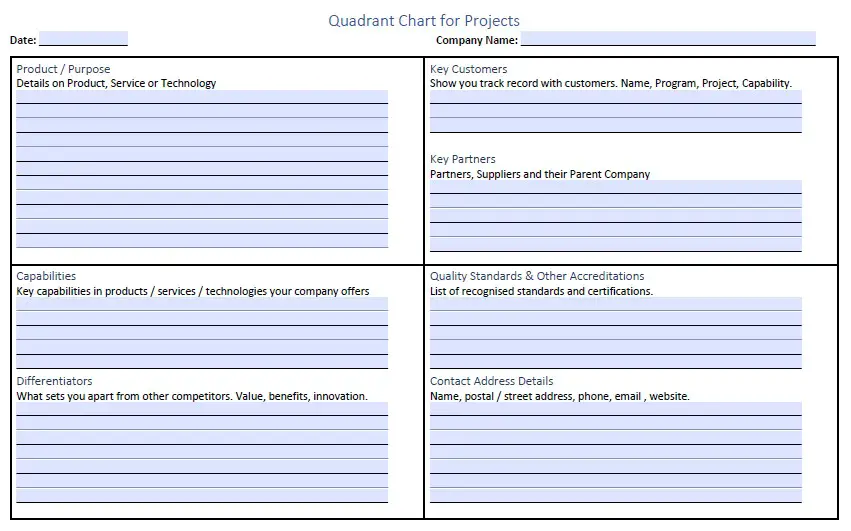 Project Quad Chart PDF sample image.

Project Quad Chart FAQ
powerpoint quad chart template
Use Project Quadrant Chart template in PowerPoint
quad chart template word
Use Project Quadrant Chart template in Word
How to make a quad chart
Select the PDF / Word / Powerpoint template.
Show your Unique Value Proposition
Include customers and partners for testimonial fine track record
How do you stand out in terms of Dream Outcomes, Speed, Low Risk, Success
Include relevant industry standards that will be applied in the project