NBN Map Townsville for NBN Release 2 Analysis
The NBN maps for Release 2 sites are now available.
NBN Release 2 Maps
How does the NBN Release 2 outline relate to Townsville suburbs?
Some analysis of the simple NBN map of Townsville was conducted.

NBN Townsville Suburbs on NBN Release 1 - Fully operational now.
NBN Townsville Suburbs on NBN Release 2 - Fully operational now.
North Ward
Castle Hill
Townsville CBD
Townsville Breakwater
West End
Currajong
Pimlico
Cranbrook
See Aitkenvale library for a demonstration of NBN speed > 90 Mbps (free Wifi). This has/will be used as a NBN Digital Hub education centre.


NBN fibre Internet plans are available from many Internet Service Providers.NBN Certified Service Providers Prices are similar to ADSL with much more speed and download limits. See What Internet Speeds do I need?
Detailed planning maps for project work from late 2011 for the next 12 months are now available.
Townsville NBN 12 month rollout

A list of suburbs involved with NBN rollout for the 12 months from Jan 2012 are now available.
National NBN 12 month construction suburb list

Gulliver Exchange Gulliver Fibre Serving Area Map
Kirwan,Aitkenvale,Annandale,Bohle,Mundingburra,Cranbrook,Currajong,Douglas,Garbutt,Gulliver,Heatley,"Hyde Park",Mysterton,Pimlico,Rosslea,Vincent,"Thuringowa Central","Mount Louisa","Kirwan East"
Townsville Exchange Townsville Fibre Serving Area Map
"Belgian Gardens","Castle Hill",Garbutt,"Hermit Park","Hyde Park",Mysterton,"North Ward",Pallarenda,Pimlico,"Railway Estate",Rosslea,"Rowes Bay","South Townsville","Townsville City","West End"

The above regions have a ready for service scheduled across 2013.
The rollout information is updated monthly. NBN Network Rollout Look for the Monthly ready for service rollout plan (ZIP).
Rollout is by Fibre Service Module (FSM) which is approximately 3000 premesis. See maps for your FSM zone and compare with the spreadsheet rollout plan for completion month.
Australia wide NBN interactive Google Map This includes current and future rollout information.

NBN 3 year suburb rollout list
NBN Townsville Suburbs on NBN Release 2 - planned for 2012 - 2013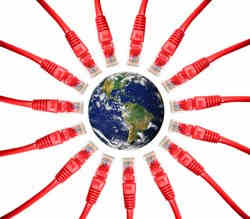 Annandale
Bohle
Belgium Gardens
Castle Hill
Cranbrook (East)
Currajong
Douglas
Garbutt
Gulliver
Heatley
Hermit Park
Hyde Park
Kirwan (East)
Mysterton
Mount Louisa (East)
Murray
North Ward
Pallarenda
Pimlico
Railway Estate
Rowes Bay
Rosslea
South Townsville
Townsville
Vincent
West End
Consider having IT business infrastructure in the above suburbs to gain the NBN business advantage.
Cheaper business setup, efficiency with Internet speed and lower operating costs.
See Fibre to the home business rollout hardware for your NBN connection options.
See NBN job and business opportunities What are the next gen NBN industries?
NBN Townsville Suburbs not on NBN Release 2
Bohle
Bohle Plains
Bushland Beach
Cluden
Condon
Cranbrook (West)
Deeragun
Idalia
Jensen
Kelso
Kirwan (West)
Magnetic Island
Mount Louisa (West)
Mount St John
Mount Low
Oonoomba
Rasmussen
Thuringowa
Wulguru
Most towns with 1000 premesis (homes + businesses) will have a fibre connection.
NBN connection may be gained by microwave link or satelite at lower speeds. This is due for completion by 2016.
A longer list of Queensland towns for NBN fibre connection is now available.
Other Australian regions with current NBN project work for the next 12 months
NBN fibre broadband maintains its full speed up to 20 kilometres from the point of interconnect.
NBN Getting Connected Information

Use the NBN to your advantage.