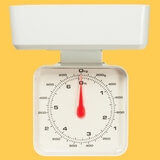 Online calculator to convert pounds lb to kilograms kgs and grams g.
Table of pounds to grams conversion for easy look up.

Pounds Kilogram and Grams Weight Conversion
1 kilogram = 1000 grams
1 pound = 453.592 grams = 0.453592 kilograms
1 pound = 16 ounces
1 ounce = 28.3495231 grams

Pounds, ounces to kilograms and grams calculator
Enter the pounds and ounces in the top line.
Click on the Get Results button.
Kilogram results appear plus grams remainder.
Table converting pounds to kilograms and grams
| Pounds | Kilograms | Grams |
| --- | --- | --- |
| 1 | 0 | 454 |
| 2 | 0 | 907 |
| 3 | 1 | 361 |
| 4 | 1 | 814 |
| 5 | 2 | 268 |
| 6 | 2 | 722 |
| 7 | 3 | 175 |
| 8 | 3 | 629 |
| 9 | 4 | 82 |
| 10 | 4 | 536 |
| 11 | 4 | 990 |
| 12 | 5 | 443 |
| 13 | 5 | 897 |
| 14 | 6 | 350 |
| 15 | 6 | 804 |
| 16 | 7 | 257 |
| 17 | 7 | 711 |
| 18 | 8 | 165 |
| 19 | 8 | 618 |
| 20 | 9 | 72 |
| 21 | 9 | 525 |
| 22 | 9 | 979 |
| 23 | 10 | 433 |
| 24 | 10 | 886 |
| 25 | 11 | 340 |
| Pounds | Kilograms | Grams |
| 26 | 11 | 793 |
| 27 | 12 | 247 |
| 28 | 12 | 701 |
| 29 | 13 | 154 |
| 30 | 13 | 608 |
| 31 | 14 | 61 |
| 32 | 14 | 515 |
| 33 | 14 | 969 |
| 34 | 15 | 422 |
| 35 | 15 | 876 |
| 36 | 16 | 329 |
| 37 | 16 | 783 |
| 38 | 17 | 236 |
| 39 | 17 | 690 |
| 40 | 18 | 144 |
| 41 | 18 | 597 |
| 42 | 19 | 51 |
| 43 | 19 | 504 |
| 44 | 19 | 958 |
| 45 | 20 | 412 |
| 46 | 20 | 865 |
| 47 | 21 | 319 |
| 48 | 21 | 772 |
| 49 | 22 | 226 |
| 50 | 22 | 680 |