Digital Technology Teacher Resources
Digital Technologies MOOC
Digital Technologies training for teachers is provided as a free MOOC
(massive open online course).
This is in the form of a 3 month courses. You can also have an open timeframe learning plan.
Foundation to 6
Foundations Extended
Next Step 7 and 8
Create learning plans for students while you learn digital technologies.

https://csdigitaltech.appspot.com/course

Grok Learning
Learn HTML, CSS and Phython programming.
There are also competitions for students.
Mentors are available for registered users.

https://groklearning.com/
https://groklearning.com/resources/ Learning posters and slide resources.
Digital Technology Student Resources
Young ICT Explorers
This is a competition for ICT projects for school students in 5 age categories.
The competition is run once per year in major cities including Townsville.
You submit a proposal and then present it in front of judges.
See robots, computer games, websites, eBooks, graphic art, videos, apps, Arduino and Raspberry Pi projects.

https://www.youngictexplorers.net.au/
https://www.youtube.com/user/YICTE
https://digitalcareers.edu.au/

Scratch Programming Coding Club
Create online games in Scatch and share them.
All you need is a computer with a modern Internet Browser.

https://scratch.mit.edu/

City Library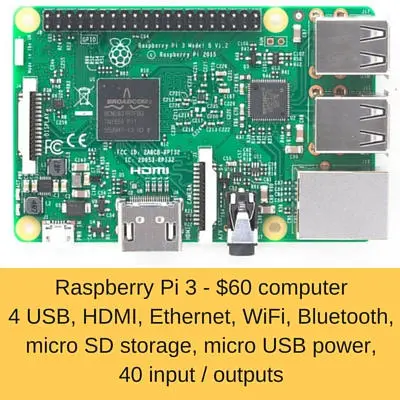 The Townsville City Library provide many services including:

Free computers use
Free iPads to use
Free WiFi Internet
Borrow Box eBook remote lending
NBN room (high speed Internet)
Ozobot robots to lend
3D printers to use
https://www.townsville.qld.gov.au/facilities-and-recreation/libraries
Hour Of Code
Learn to program while working in the worlds of Frozen, Angry Birds, Minecraft, Star Wars etc.
Learn from basic programming up to smartphone programming.
You can be anonymous, register as a student or register a classroom.
Gain certificate of completions.
Over 240 million modules have been completed.

https://code.org/learn

There is an app for that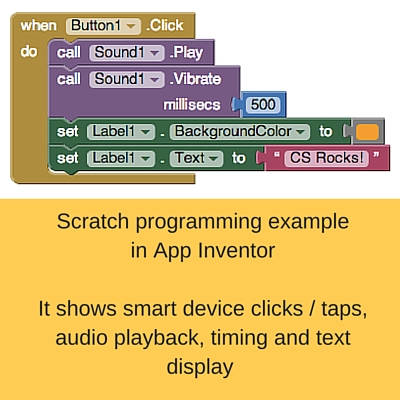 Make apps on a computer and immediately test then on a Android tablet or smartphone.
All you need is a modern Internet Browser to program.
You program in Scratch. This includes using the capabilities of your smart device.
You can use your Google account credentials to login.
Avoid using very cheap tablets for this type of activity. The local school used Samsung Tab 3.

https://appinventor.mit.edu/explore/

Hopscotch Tablet Programming
This is a free programming app for iPad.
Challenges are provided to build up your skills.
https://www.gethopscotch.com/
https://www.gethopscotch.com/resources
https://itunes.apple.com/us/app/hopscotch-coding-for-kids/id617098629

Geo Caching Treasure Hunt
This combines GPS equipment learning, maths, orienteering and a treasure hunt.
You have to solve maths problems to find the coordinates for your next treasure location (metal box with sticker in it).
There are hints on how the treasure is hidden.
It combines the outdoors, exercise, fun and learning.
Ozobots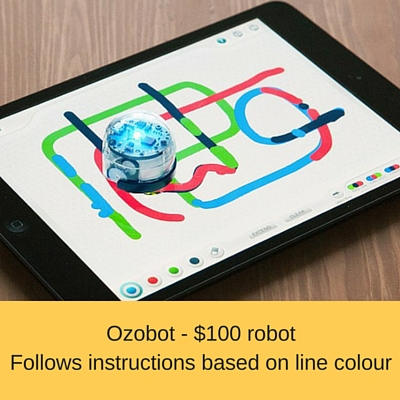 This is a relatively cheap robot that follows lines written on paper.
The colour of the line indicates what the robot should do.
You can also program it to do a set of actions.

https://ozobot.com/

My Scientist in School Resources
https://www.slideshare.net/matthewbulat/introduction-to-code
https://www.slideshare.net/matthewbulat/introduction-to-computer-networking-school-level
https://www.slideshare.net/matthewbulat/digital-careers-in-australia
Career Research Resources
A Snapshot of Australia Digital Future to 2050
Australia's Digital Pulse
See more industries at https://www.myfuture.edu.au - The Facts - Industries
See I Choose Technology I Choose Technology study and career pathways website.
Career Pathways or Profiles.
The web page was inspired from a Qsite meeting in Townsville. Lots of great people driving Digital Technology education in Townsville.


Skill smart for the future.