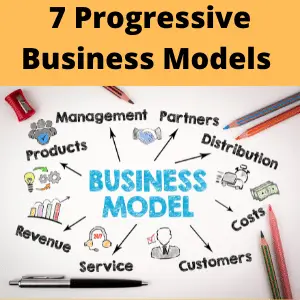 If you're a small business owner who is genuinely interested in how to sell more products and services, then here is a list of business models you need to know.

The Big Idea Behind This Business Growth Is: Review Your Existing Business Model
The main idea for everyone with this is look at modern business model styles to consider.

Business owners need to know this business growth list because See tactics to advance your business operations.

This will help anyone because it can show models to grow your business.

Business Model Example # 1 - Display Advertising
Monetise website content with display advertising e.g. Blog, Content Publisher...
Earnings based on clicks and 1000 views
Allocate space on web pages and ads are inserted automatically
Automatic ad placement is also possible
Earn global income

Business Model Example # 2 - Amazon Associate
Show Amazon products and earn commissions from your website
Commission is earned on the total customer purchase from your link
GeniusLink can create a local Amazon link relative to the user
Have access to a wide range of products that can compliment your business

Business Model Example # 3 - Affiliate Marketing
Show physical and digital products from multiple suppliers for commissions
Digital products can have 50%+ commissions
Some affiliates provide ongoing commissions for subscription/SAAS services

Business Model Example # 4 - Amazon FBA (Fulfillment By Amazon)
Create or source physical products in bulk
Send your bulk products to global Amazon warehouses
Amazon performs individual product fulfillment to customers
Leverage Amazon website for sales

Business Model Example # 5 - Traditional Ecommerce
Full control of product selection, supply chain and margins
List products on your own website
Have full control of marketing including ads and content
Leverage Google Shopping, Facebook Marketplace...

Business Model Example # 6 - Dropshipping
Regular Ecommerce website
Orders get fulfilled by the supplier/manufacturer direct to the customer
No local inventory required
Suppliers and customers can be global

Business Model Example # 7 - Kindle Direct Publishing
Write 30+ page eBooks in Word with cover artwork to Amazon Kindle
EBook can have global sales on Amazon website
Higher margin paperbacks can be print on demand
Create product once and sell multiple times globally
Ebooks can have links to websites and other books

Bottom line: Update your business model.
One more thing.
Did you realize, if you're a small business owner who wants to sell more products and services, check out this free business model creator "Create an advanced one page business model fast" at
Business Model Creator - You'll love it!