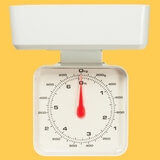 Online calculator to convert pounds lb to kilograms kgs and grams g.
Table of pounds to grams metric conversion table for easy look up.

Pounds Kilograms and Grams unit of mass conversion
1 kilogram = 1000 grams
10 kilograms ~ 22 pounds
1 pound = 453.592 grams = 0.453592 kilograms
10 pounds = 4 kilogram and 534 grams
1 pound is equal to 16 ounces
1 ounce = 28.3495231 grams

Pounds, ounces to kilograms and grams calculator
Can also be used for ounces to grams calculator
Enter the pounds and ounces in the top line.
Click on the Get Results button.
Kilogram results appear plus grams remainder.
Pounds to Kilograms Examples
1 pound to grams = 454 , 10 pounds to kilograms = 4 and 536 g , 20 pounds to kilograms = 9 and 72 g
30 pounds to kilograms = 13 and 608 g , 40 pounds to kilograms = 18 and 144 g
50 pounds to kilograms = 22 and 680 g , 60 pounds to kilograms = 27 and 216 g
70 pounds to kilograms = 31 and 751 g , 80 pounds to kilograms = 36 and 287 g
90 pounds to kilograms = 40 and 823 g , 100 pounds to kilograms = 45 and 359 g
110 pounds to kilograms ~= 49 , 120 pounds to kilograms ~= 54 , 130 pounds to kilograms ~= 58
140 pounds to kilograms ~= 63 , 150 pounds to kilograms ~= 68 , 160 pounds to kilograms ~= 72
170 pounds to kilograms ~= 77 , 180 pounds to kilograms ~= 81 , 190 pounds to kilograms ~= 86
200 pounds to kilograms ~= 90 , 210 pounds to kilograms ~= 95 , 220 pounds to kilograms ~= 99
230 pounds to kilograms ~= 104 , 240 pounds to kilograms ~= 108 , 250 pounds to kilograms ~= 113
260 pounds to kilograms ~= 117 , 270 pounds to kilograms ~= 122 , 280 pounds to kilograms ~= 127
290 pounds to kilograms ~= 131 , 300 pounds to kilograms ~= 136
Table converting pounds (lbs) to kilograms (kgs) and grams (g)
| Pounds | Kilograms | Grams |
| --- | --- | --- |
| 1 | 0 | 454 |
| 2 | 0 | 907 |
| 3 | 1 | 361 |
| 4 | 1 | 814 |
| 5 | 2 | 268 |
| 6 | 2 | 722 |
| 7 | 3 | 175 |
| 8 | 3 | 629 |
| 9 | 4 | 82 |
| 10 | 4 | 536 |
| 11 | 4 | 990 |
| 12 | 5 | 443 |
| 13 | 5 | 897 |
| 14 | 6 | 350 |
| 15 | 6 | 804 |
| 16 | 7 | 257 |
| 17 | 7 | 711 |
| 18 | 8 | 165 |
| 19 | 8 | 618 |
| 20 | 9 | 72 |
| 21 | 9 | 525 |
| 22 | 9 | 979 |
| 23 | 10 | 433 |
| 24 | 10 | 886 |
| 25 | 11 | 340 |
| Pounds | Kilograms | Grams |
| 26 | 11 | 793 |
| 27 | 12 | 247 |
| 28 | 12 | 701 |
| 29 | 13 | 154 |
| 30 | 13 | 608 |
| 31 | 14 | 61 |
| 32 | 14 | 515 |
| 33 | 14 | 969 |
| 34 | 15 | 422 |
| 35 | 15 | 876 |
| 36 | 16 | 329 |
| 37 | 16 | 783 |
| 38 | 17 | 236 |
| 39 | 17 | 690 |
| 40 | 18 | 144 |
| 41 | 18 | 597 |
| 42 | 19 | 51 |
| 43 | 19 | 504 |
| 44 | 19 | 958 |
| 45 | 20 | 412 |
| 46 | 20 | 865 |
| 47 | 21 | 319 |
| 48 | 21 | 772 |
| 49 | 22 | 226 |
| 50 | 22 | 680 |