Doing Smarter Business Forum Videos
National Broadband Introduction
How will the NBN be rolled out in Australia? Fibre to the premesis, wireless, satellite, fibre to the node.
How will the NBN affect business sectors? Faster Internet means more business operation opportunities.
Where is Australia placed against worldwide fibre broadband rollouts? The world is moving to faster Internet. Is Australia keeping up?
What new business activities could take advantage of the faster broadband? Most industry sectors use the Internet. How could speed improve things?
---
How is the NBN being rolled out?
How does the NBN fibre get to your premesis?
What is involved in planning a regions fibre rollout?
What are the fibre network advantages that assist North Queensland? Early advantage with large scale fibre Internet rollout.
---
How can the Internet help business?
What does fast broadband enable business to do better? Faster EFTPOS, email, cloud computing, cloud accounting etc.
What are some practical examples of business productivity improvement? Multisite video conferencing, cheaper business setup with cloud computing etc.
Why does Townsville have a extra competitive advantage? Largest Australian area of NBN fibre to premesis, 18 suburbs.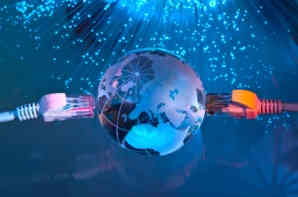 ---
Fast Broadband Government Resources for Business
What will full participation in the digital economy achieve? Faster global interactions.
How can business get online and improve thier online presence? Reach up to 4 billion Internet users.
What training is available at a business and individual level?
---
Fast Broadband, the world and NBN
How does Australia compare on broadband with the world?
How can collaboration be improved with low latency? Remote video conferencing for business or education.
What new business could Townsville be involved with the NBN? Training centres for remote students. Great upload speed for clear video conferencing.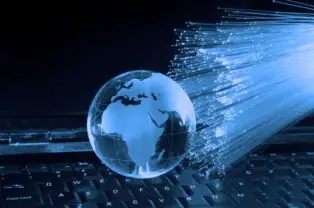 ---
Townsville Smarter Cities update
What did the Townsville Smarter Cities program roadmap reveal?
Where are the Townsville challenges moving forward? Technology skills, NBN change management, business transformation.
How can ICT help Townsville now? Show Townsville on the world stage. Support world operations.
Use the NBN to your advantage.