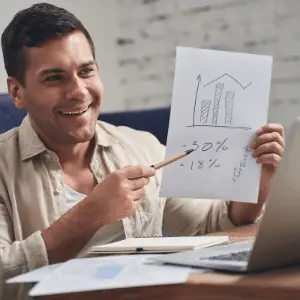 The Moral With This List Is: Use Grants For Business Entrepreneur Growth Projects.
Here's the crucial thing you need to understand with this entrepreneur business growth list: entrepreneur growth ideas with grants.
The most important thing to get with this entrepreneur business growth list is projects to implement for business growth.
This is very important for everyone because it can speed up business development.

Tip # 1 - Business Strategy Plans
Business Model for the present and future - include business and technoloy attributes
Business Analysis of the marketplace - know your closest competitors and their offers
Business Strategy review - how comprehensive is your business strategy across brand, marketing, sales, operations, team, technology, finance and risk
Tip # 2 - Human Resources Plans
Business skills analysis - as it relates to your strategy
Technology skills analysis - as it relates to your strategy
Create skills versus strategy alignment for organisation synergy
Tip # 3 - Advertising And Marketing
Create a modern marketing plan - market, message, media, lead capture, lead nurture, sales conversion, customer experience, lifetime value, referrals
Create copywriting for the Google My Business listing - business description, product description, iamgery, ads, posts
Create copywriting for the website around your customer keywords - create a content topic hub for ongoing Google Search traffic
Create copywriting and multimedia for your digital marketing - ads, video scripts, sales pages, ecommerce product descriptions...
Create a customer journey sales funnel - landing page web page copy, lead magnet copy, frequently asked questions, product demo, how to video...
Tip # 4 - Internal Systems
Document your main processes - customer onboarding sequence, supply chain, logistics, customer support, projects
Review processes for efficiency including potential use of technology and Internet services - lead generation funnel, online ordering, online support, online bookings
Add best practice processes into the organisation's culture - place for your systems documentation and current projects
Share key performance indicator real time dashboard results widely - staff training of best practices and access to performance dashboards
Tip # 5 - Product Development
Leverage skills and knowledge to develop new ideas - systems optimisation and new products and services
Test new ideas with customers for validation - test with diagram, mock-ups, prototypes
Secure Intellectual Property of products and processes as required - protect any new Intellectual property
Tip # 6 - Product And Service Offers
Review the marketplace for competitors and review their products - compare benefits and features
Review where your customer can be found online - e.g. Facebook groups, forums, media sites... which can be used for ad targeting later
Create unique value propositions that address customer pains and gains - core offering plus written materials, audio, video, physical products...
Put the new offers in front of your customer segments - match the product / service benefits to suit the customer segment and target them
Tip # 7 - Environmental Efficiency
Review efficiency of power usage. e.g lighting, timers, sensors, machinery use...
Review efficiency in terms of waste production. e.g. alternate processes, paperless
Consider virtual meeting rather than remote physical meetings. e.g. Zoom, Google Meet...
Can any processes be digitised? e.g. Ordering, Invoices, digital product delivery, projects...
My advice at this point is to consider your business greatest needs from this list.
Hey, did you know, here's a resource list for you we just released called "Entrepreneur Grants for Growth Resources List" -
Get your copy here: