30 Best Internet of Things FAQ Answers
Best Internet of Things FAQ Question Links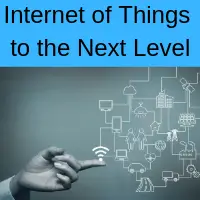 What is the Internet of Things? What is an example?
What are the things in IoT?
What are the advantages of Internet of Things?
What is the future of the Internet of Things?
What is a public IP and why is it necessary for IoT?
How to use Raspberry Pi for the Internet of Things?
What is the difference between machine learning and IoT?
What is the future of AI in IOT?
What are the new IoT ideas in the field of home automation?
What are some compelling use cases for the Internet of Things?
What is the relationship between IoT and cloud computing?
What is recent trend in Cloud and IoT security?
What technology is involved with IoT?
Why do we need IoT?
What are 10 real world examples of IoT?
What is the relation between big data and IoT?
How is IoT useful in manufacturing?
What is the future of IoT supply chains?
What is smart agriculture using IoT?
How can we best use IoT for smart cities?
What is the relation between Internet of Things and Arduino?
Which are the communication protocols used in IoT?
What is the Industrial Internet of Things?
What is the Fourth Industrial Revolution?
How can Blockchain be integrated with the Internet of Things?
How does sensor data use prediction in the IoT application?
How will IoT affect healthcare industry?
Who will be the leading companies of the Internet of Things?
Which sensor data is most relevant for IoT?
What are the best IoT Platform as a service solutions?

Best Internet of Things Questions and Answers
The Internet of Things (IoT) is a network of devices, embedded with electronics and software that can exchange data across the Internet. e.g. Remote sensors and control across networks. There are 8.4 billion IoT class devices in 2017.
IoT things include sensors, controllers, actuators, edge computing, networking, device management, connectivity management, data management, applications and cloud computing.
IoT can be used for home automation, smart cities, smart power grid, smarter transport, smarter workplace, performance tracking and smarter supply chain. IoT provides more information for better decisions across a range of industries. This can be to improve product quality in manufacturing, device predictive maintenance, improved environmental management, tracking human health, reducing energy usage and raising supply chain tracking.
The high growth areas for IoT include security and surveillance, supply chain management, inventory and warehouse, facility management, industrial asset management, smart products, energy management and fleet management. IoT can provide more product features to customers, it can be used for managed services of devices, IoT data can help with product evolution, it can help with product consumables reordering, predictive maintenance when needed based on usage and data. IoT can get efficiency by smoother machine control that can improve over time.
For IoT to communicate across the Internet requires a public Internet Protocol (IP) address. This is usually provided by your Internet providers and kept in your network router or modem. One public IP address is used by all your internal private IP address devices like computers and IoT devices. For smartphones your public IP address is controlled by your phone carrier. Public IP addresses allow IoT devices to communicate with cloud computing applications and share data.
Raspberry Pi is a small and cheap single board computer. It can run Linux or Windows 10 core operating systems. There are 40 input or outputs for sensors and control devices. For communications they can use Bluetooth, WiFi or Ethernet networking. For storage they use microSD storage cards. There are USB ports for peripherals. Display can be via a HDMI port. Power is from micro USB 5 volts similar to a phone or tablet charger. Raspberry Pi can be used as IoT Edge Computing for a local area network of microcontroller based devices to communicate to the Internet.
IoT is used to collect real world data and act on it based on set rules. e.g. track heart-rate and upload daily. Machine learning uses big data to improve its performance over time by creating its own rules. e.g. Predictive analysis for patient health before emergencies occur. This can save lives and reduce health costs.
Natural Language devices like Google Home and Amazon Echo allows your voice to control your surroundings, ask for information, listen to the news, ask about the weather, communicate with others and control your television. Vehicles can have IoT for navigation, maintenance updates, traffic warnings, self driving and most efficient route selection. IoT and cameras can detect human moods which can be used in retail. IoT and video can be used for security threat identification. IoT and machinery can identify machine failure early to prevent catastrophes.
Smart lighting can control interior lighting colour and brightness relative to the time of day. Clock radios are being replaced by voice controlled smart displays like Google Home Hub and Amazon Echo Spot. These can be used for music, alarm, light control and control your bedroom TV via Chromecast. Robot vacuum cleaners that can detect common items and avoid them. Door bells with cameras can let you see who is at the door from your smartphone.
Energy usage can be displayed in almost real time with IoT. Building energy efficiency improvements can show results almost immediately. Prevent high bills at the end of the month. Commercial building IoT can adjust their start time based on the weather for the day which prevents energy usage spikes. IoT is being used for internal and external air quality monitoring to alert people with asthma. Wearable device like smart watches can show heart rate in real time and help avoid heart stress.
Cloud computing can perform for IoT the following functions: IoT device authentication, Internet network validation, data validation, information queues for processing, information storage, information databases, information based control responses, machine learning, website reporting, SMS reporting, email reporting and enterprise systems interfacing. Cloud computing can also be set up to detect set alert conditions and maintain audit trails.
IoT device count is expanding quickly. With this growth requires updated network asset auditing. This includes the device type, device software version, device network permissions and device maintenance guides. Networks need proactive threat monitoring and testing. Network ports should be closed by default. Emerging cybersecurity hazards and the correct responses need to be considered for all the IoT devices. IoT Edge Computing is being created to be self updating for security purposes.
Sensors, microcontroller, companion circuit boards, relays, servo motors, Bluetooth networking, Zigbee networking, WiFi, Ethernet networking, LCD displays, touch screens, speakers, RFID tags, home based web servers, home network hubs, Low Powered Wide Area Networks, cellular networks, Internet broadband and cloud computing.
IoT provides the information for us to make better decisions. This includes our personal health information, reducing manufacturing defects, saving us time in transport with best routes, saving power use, keeping supply chains operating at optimum and providing customers with smarter products and services.
Voice activated assistants like Amazon Echo, Google Chromecast to make your TV smart, Samsung Home Monitoring Kit for house automation, Phillips Hue for lighting control, Nest Learning Thermostat, Smappee Energy Monitor, Zmodo WiFi security system, Fitbit wearable, Fitbit scales, Acurite Weather Station and Ring WiFi Video doorbell.
IoT creates the information that big data can use. e.g. Tesla cars are IoT enabled with cellular Internet connections. This allows updates while the cars are charging. It also allows telemetry of the car activities to be uploaded to Tesla. There is over 5 billion miles of car big data with Tesla. This can be used to update existing cars and help design better cars in the next model. This information can also be used to adapt the service schedules based on car use. Tesla IoT updates have been used to extend the range of cars in disaster zones like cyclones and hurricanes.
IoT can be added into manufacturing to improved product quality and improve plant availability. Sensors can measure tolerances of products in manufacture and alert operators if these measured values drift beyond specifications. Sensors can also monitor machinery for preventative maintenance. Bearing vibration can be detected early for scheduled maintenance instead of emergency maintenance. Motor power use can be tracked predicted failure in advance. IoT helps keep manufacturing operational and within tolerances. This saves money, reduces downtime and create high quality products that have less returns.
IoT can be used to track vehicles with GPS location, engine monitoring and cargo temperature monitoring. This can help with delivery schedules, taxi distributions, bus timetables versus reality and truck fleet management. If retail shares their sales data with suppliers and manufacturers then replacement products can be delivered in suitable volumes based on sales. This helps reduce inventory on hand that locks up capital. RFID tags can be used to track cartons or pallets or containers with supply chain. Blockchain (global online ledger) can be used to track goods globally.
IoT can be used for environmental monitoring on farms. This includes weather, dam level, river levels, water trough levels, soil moisture, artificial leaf climate monitoring and water metering. RFID tags can be used to monitor stock movements and measure their weight going through a stock race. New Holland tractors use global IoT for tractor performance and precision navigation. Low Powered Wide Area Network communications allow for 10 kilometre communications of simple key value pair data. e.g. Water trough level = 100%.
IoT can be used to monitor power, water, car traffic, people traffic, local climate monitoring and building energy management. A regional example is the 30,000 wireless water meters in Mackay, Australia. This uploaded water usage every hour. Leaks and high water usage can be responded to quickly. Building sensor data can be centralized in cloud computing for more efficient building energy usage strategies such as pre cooling building earlier in the summer to prevent start of business energy spikes in usage.
Arduino is an open source hardware and software microcontroller (like a single silicon chip computer) circuit. These are used to monitor sensors and control devices. Arduino can communicate via inputs and outputs, serial, USB, Ethernet, WiFi depending on which model. Arduino can have companion circuit boards stacked on top called shields. e.g. motor controllers, LCD displays, relay boards, data storage and control buttons. Arduino can communicate to IoT edge computers like Raspberry Pi which can connect to the Internet.
TTL 5 volt binary logic, serial, Infra-red, Bluetooth, licence free bands like 433 MHz, Zigbee, WiFi, Low Powered Wide Area Network, Ethernet, Cellular network, Internet broadband, wireless Internet, satellite Internet. More than one communication protocol could be used to create an IoT system.
The Industrial Internet provides a way to get better visibility and insights into the companies operation and assets through integration of machine sensors, middleware, software, and back-end cloud compute and storage systems. Several factors help IIoT like cheap and accurate sensors, self aware edge computers, big data analytics available, predictive maintenance is possible and finer tolerance manufacturing reduces faults. These small improvement add up to big savings and an improved bottom line.
Several factors come together for the fourth industrial revolution. Velocity of Internet connected change. e.g. 2 billion smartphones in under 10 years. How digital technologies are combining across industries and changing the economy, business, society and individuals. e.g. Apps for e-Government, music, video, eCommerce. System Impacts are transforming entire systems across countries, companies, industries and society as a whole. e.g. Blockchain (global online ledger), pay per use instead of ownership, subscription digital services.
Blockchain can use IoT for RFID tracking of goods, sensor data during product creation, sensor data for product transport and transaction data during product handover.
IoT can measure temperature of motors to help predict servicing. IoT can measure airflow to help indicate when filters need cleaning. IoT can measure vibration to indicate machine lubrication needs or bearing replacements. IoT can measure vehicle distance traveled to determine when the next service is actually needed.
IoT is already used in digital patient observations. IoT can be used to enable better medical measurements in regional settings. IoT can be used with medical alerts. Wearable devices provide more health information to individuals which can help with preventative health. Air quality can be monitored to assist with patient comfort. IoT sensors for beds can collect health data while you sleep.
Aliexpress, Amazon, Arduino, ARM, Bosch, Campbell Scientific, Cisco, Element 14, General Electric, Google, Honeywell, Hypercat, IBM, Intel, Microsoft, Multitech, Orange, Raspberry Pi, Smart Citizen, Texas Instruments, The Things Network, Thingful, Thingworx and Xively.
Sensor important can relate to sensor popularity. Here are the most popular sensors. Waterproof temperature, soil moisture, ultrasonic distance, sound detection, rain sensor, barometric pressure, infrared motion detection, temperature plus relative humidity, RFID detector, smoke detection, laser sensor, rotary position, electrical current sensor, colour detection, accelerometer, magnetic switch, light sensor, magnetic counter.
Amazon Web Services, Microsoft Azure and Google Cloud Compute offer global IoT cloud computing services. The Things Network is designed to work with Low Powered Wide Area Network sensor data. There are specialist IoT platforms for wearables, energy monitoring, solar monitoring, building management systems etc. Orange provides a specialist mobile carrier platform for IoT in Europe.